Dr. David C. Walden, D.D.S.
Dentist
Dr. David C. Walden was born and raised in Southern Indiana. After growing up in Flatwoods helping on his family's farm, Dr. Walden graduated as a scholar-athlete from Owen Valley High School in 1975.
Dr. Walden then trekked over to Bloomington where he graduated with a biology degree from Indiana University in in 1979. While at IU, Dr. Walden was a member of Kappa Sigma fraternity. He also met his soon-to-be wife, Marie, on campus.
Directly after receiving his undergraduate degree, Dr. Walden enrolled at Indiana University School of Dentistry. While hitting the books practicing his craft, the Waldens also worked at venerated Indianapolis restaurant, The New Orleans House. Dr. Walden went on to graduate IU's Dental School with honors in 1983.
Dr. Walden returned to Monroe County after dental school where he took up practice with longtime local dentist, Dr. Carl, who opened his original practice in 1963. After Dr. Carl retired in 1990, Dr. Walden took over the practice and the rest is history. Dr. Walden has now been serving people of Monroe County and Owen County for more than 38 years.
In 2021, Dr. Walden received the Lifetime Achievement Award from the Indiana Dental Association. A longtime Indiana Dental Political Action Committee director, Dr. Walden continues to act as treasurer. He has also been a member of the Indiana University Foundation Board, Community Foundation Dollars for Scholars (of Ellettsville), and more.  He is a former President of the Ellettsville Chamber of Commerce.
Dr. Walden and Marie raised four children who all graduated from Edgewood High School just down the road from his practice. As a result, he now supports IU and Butler athletics and Purdue academics.
Dr. Walden is a past member of the State of Indiana's TBI Committee and continues to support and advocate for those suffering from traumatic brain injuries.
On a personal level, Dr. Walden and Marie would like to thank all past patients, present patients and the community at-large that have have supported them since their son, Christopher, suffered a brain injury in 2003. The kind words, questions, and shared memories have always been a great source of comfort. Nat, Tori, and Andi—our other children—are doing great .
In his free time, Dr. Walden enjoy golf, visiting his family and kids, and trying to keep up with his grandson, Xander.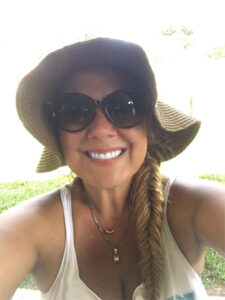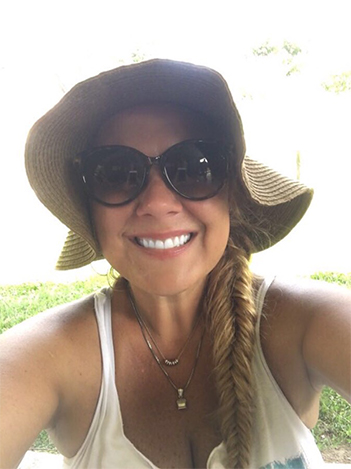 Amber Summitt
Dental Assistant
Hi my name is Amber Summitt. I have been a dental assistant for Dr. Walden since 2013. I have been a dental assistant for a total of 20 years. I have my CDA with expanded duty functions. I live in Ellettsville with my husband Tyler, son Tristen and furbaby Yoyo. I am very involved with the Volkswagen community, camping and Boy Scouts.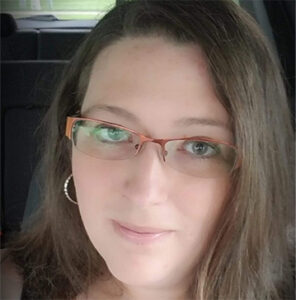 Glenda Self
Office Manager
Hi my name is Glenda Self. I have worked for Dr. Walden since March of 2017. I am a 2008 graduate of Ivy Tech Community Collage with an Associates in Medical Office Administration. I live in Ellettsville with my husband Tony, daughter Autumn, and son Corbin. I enjoy being in the outdoors, camping, listening to music, and spending time with friends and family.
Afton Cooper
Dental Hygenist
My name is Afton Cooper.  I am a Registered Dental Hygienist.  I graduated from USI with a Bachelors Degree in Dental Hygiene in 2009.  I love helping patients improve their oral health and develop a positive attitude about the dental office. I reside in rural Owen County with my husband and three children.  When I'm not in the office, my husband and I operate a stock show operation, raising and selling pigs and cattle for 4-H and other livestock shows.  I enjoy spending time with my family, watching my kids show animals & rodeo, crafting & gardening.  I am the 4-H leader for the Harrison Hotshots 4-H Club in Owen County and am active in my church.  I recently completed my term as the Vice President of the Indiana Dental Hygienists Association. 
Tammy Tisher
Dental Hygenist
Hi, I'm Tammy Tisher, a Licensed Dental Hygienist. I obtained my education from Indiana University School of Dentistry in 1994. I enjoy my career as a Dental Hygienist and strive to make patients feel comfortable and at ease. In my spare time, I enjoy spending time with family and friends. I love to experience new things and live in the moment.